A mezzanine is a modular structure for optimizing the space of a warehouse. It is suitable for small and large premises and warehouses where it will efficiently use the available space. The main purpose of the mezzanine floor is to maximize the use of the height of the room when storing and handling boxes and piece goods. This is especially true if the warehouse has a small area, as well as if it was rented and not convenient enough in terms of logistics and storage requirements.
Another important advantage of the mezzanine is that at the end of the lease term, its structures can be dismantled and moved to another location. Depending on the purpose and type of stored goods, the mezzanine is equipped with shelving levels of various lengths, depths, stairs, lifts, belt or roller conveyors.
Warehouse mezzanines allow you to maximize the use of warehouse space, reduce rental costs and optimize logistics processes in your warehouse. These systems are available in different types and sizes.
To convert your warehouse into high-level inventory management, below are the following types of mezzanines.
So, let's have a look at the following!
Table of Content
What is the Mezzanine Floor?
Mezzanine Floor Ideas for Storage Space
Warehouse Mezzanine Floor
Industrial Mezzanine Floor
Office Mezzanine Floor
Retail Mezzanine Floor
Multi-Tier Mezzanine
Mezzanine Floor for Production Space
Mezzanine For Storage
Wrapping Up!
What is the Mezzanine Floor?
Mezzanine racks are one of the most convenient solutions for organizing a warehouse. This is especially true for rooms with a small area, but with a large height. With the help of a mezzanine, you can greatly increase the area of ​​any warehouse. And it is worth noting that mezzanine structures are used not only for organizing the storage of goods but also for the construction of multi-tiered office premises.
Due to the convenience and ease of operation, mezzanine complexes and systems are being used more and more often in warehouse complexes and enterprises. The mezzanine allows you to use the entire space of the room in height and width and thereby optimally place groups of goods, as well as reduce the time for servicing a warehouse or enterprise.
The material from which the elements of warehouse mezzanines are made is a bent perforated profile. It has a low metal content, but at the same time, it has sufficient strength and reliability.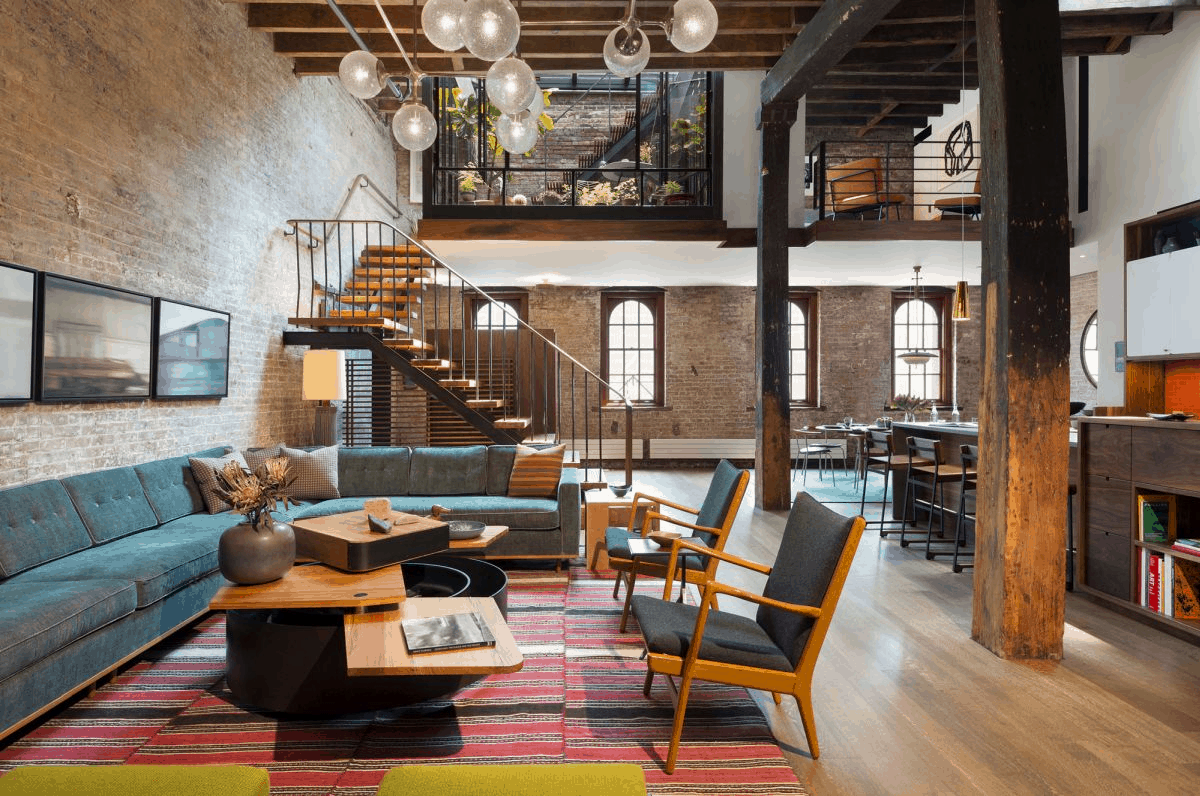 Types of Mezzanine Floor
● Warehouse Mezzanine Floor
The warehouse mezzanine floor is all about storing goods. Some warehouses often run out of storage space and it becomes a little tough for handling a large number of the inventory management system. Even in some warehouses, racking systems also fail to provide the equivalent space. This is where the warehouse mezzanine floor comes into the picture. With the availability of comprehensive flexibility and storage capacity, this type provides a safe and large shelving system for the long run. Most mezzanine manufacturers specialise in designing and installing such flooring solutions that perfectly meet the owners' specific requirements.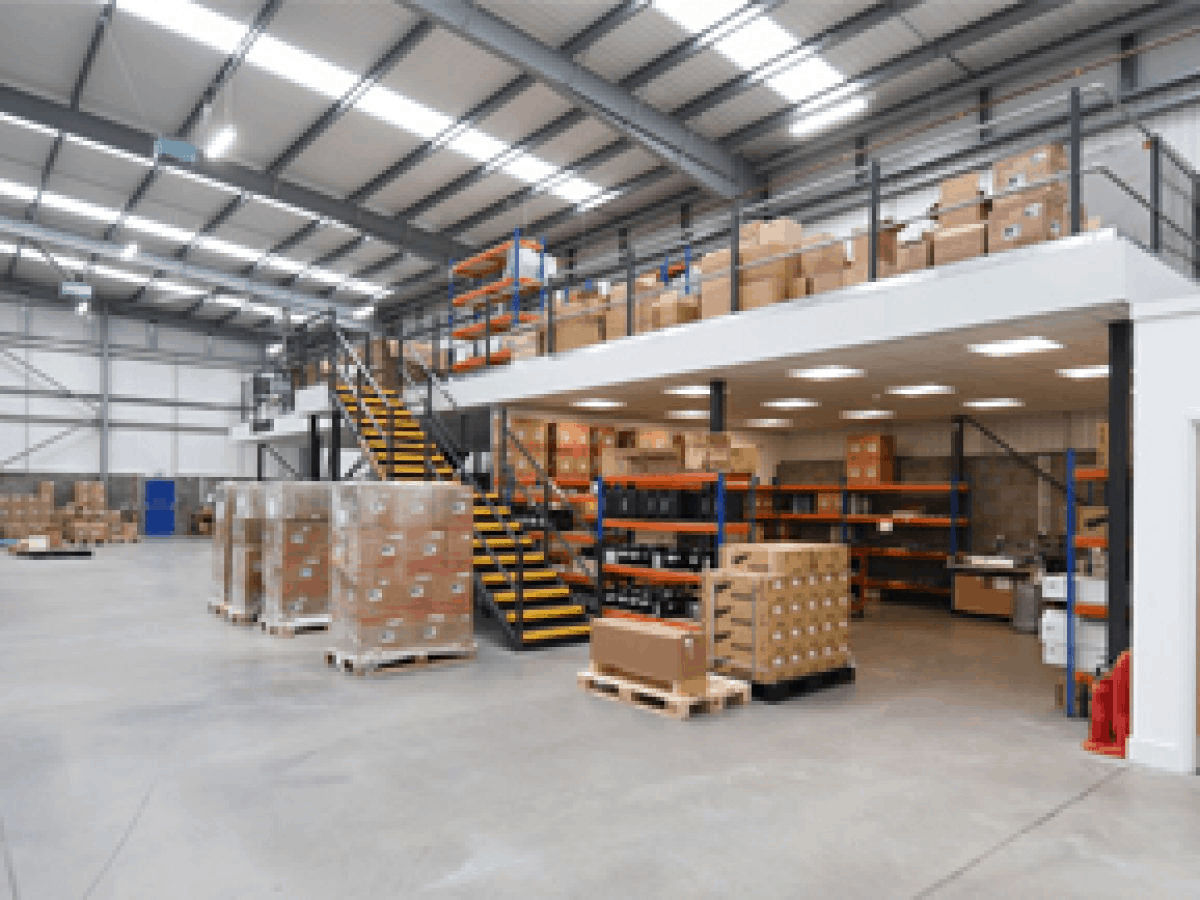 ● Industrial Mezzanine Floor
Generally, industrial premises are counted as one of the dense buildings. Therefore, these spaces require appropriate storage space for handling the necessary working facilities. Hence, industrial mezzanine floors open opportunities for business people to increase the production space. It is a reliable choice, where additional space is required for production. This option is highly versatile whether it's about adding extra storage space or maybe someone has a keen interest in increasing the production rate.
● Office Mezzanine Floor
Indeed, commercial premises have become increasingly expensive with time. That's why many business people are striving to develop a mezzanine in order to avoid paying an incremented amount in rent.
So, you require additional office space in your workplace. The office mezzanine floor is an excellent choice for developing supplementary office space, especially in manufacturing assemblages and car showrooms. By maximising the area, this type of floor system will enhance the production and offer a suitable, plus secure storage facility at a high level. Mezzanine floors can also accommodate modern offices, meeting rooms and board rooms with glass partitioning.
● Retail Mezzanine Floor
Are you thinking about maximising the floor space in your retail and shop area? Then retail and shop mezzanines are a reliable solution for expanding the current space. Generally, retail and shop mezzanines are used for sales purposes, which is increasing every day. The retail mezzanine is perfect for enhancing the storage conveniences, as well as designing a remarkable visual display to fascinate customers into your place. If you are keen on increasing profits and expanding the overall product range, this retail mezzanine is a precious investment. One of the essential advantages associated with a retail mezzanine is - you can dismantle it and relocate it to a new place.
● Multi-Tier Mezzanine
Multi-tier mezzanines are an absolute and excellent solution in adding several floors to your space. Hence, it is a great way for maximising the storage facility and capacity in any building. If you're thinking about improving the area on your premises, these multi-tier mezzanine floors are an ideal option for you.
● Mezzanine Floor for Production Space
A number of manufacturing companies are always thinking about maximising the production space for managing the various operations. Sometimes, they lack behind in additional storage space. But the availability of mezzanine floors for production space can fulfil this requirement. Without moving the large premises, it is easy to install such floors for handling the machinery and equipment available in a manufacturing company. In this, the steelwork may need to get the additional loading capacity.
● Mezzanine For Storage
In various warehouses and industrial areas, lack of storage space is a major issue, especially when the racking system isn't able to provide reliable storage space. Another reason for adding extra storage space when shelving designs varies on each level. Mezzanine floors have enough capacity for fulfilling the requirements of the storage facility. It provides the safe movements of goods between two levels and all the operators working on the raised level cannot accidentally fall.
Wrapping Up!
Many responsible persons are racking their brains on how to make the warehouse work better without changing anything in the storage organization. Mezzanine shelving is a great start for these improvements. These systems can make a significant increase in storage capacity, processing quality and many other parameters.
So, choose a reliable storage system according to your requirements and take your business to the next level!