New Updates
We have new warehouse components for our products!
We hear feedbacks from our clients, requesting to have more components in our products.
With that, we have now included more than 50 components that are commonly found in warehouse environment.
Storage
Aside from the existing selective pallet racking, push-back racking, drive-in racking, cantilever racking, flow rack and shelving, we have added bins, cartons, palletainer, vertical carousel and vertical lift modules as well. These allow users the flexibility to design multiple type of storage medium.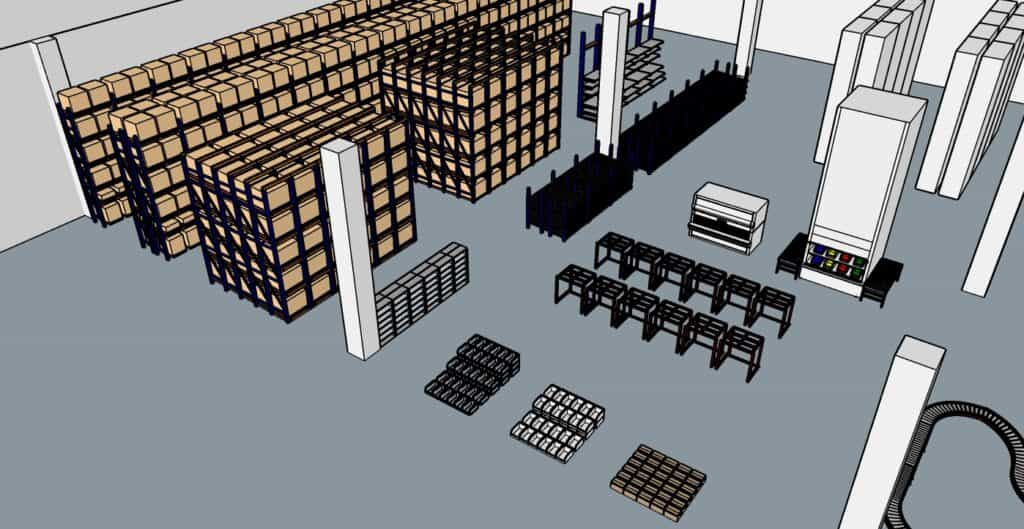 Material Handling Equipment
In warehouses, operations use MHE to move inventory within the four walls. We have added common equipment that allow users to input these MHE components into the 3D models.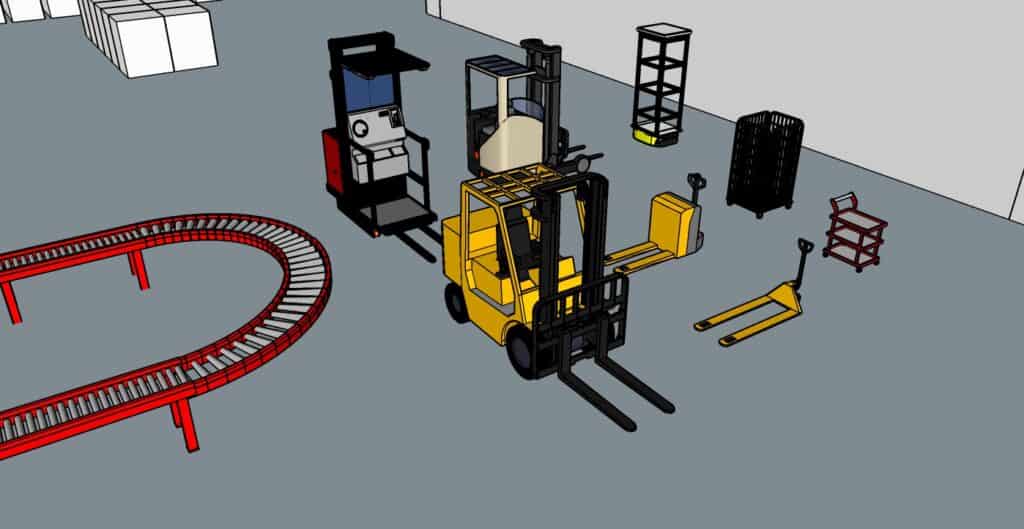 Operations Office
In certain warehouses, there are offices that are built so that the staffs can close to the operations. We have included components that allow you to build your own office area.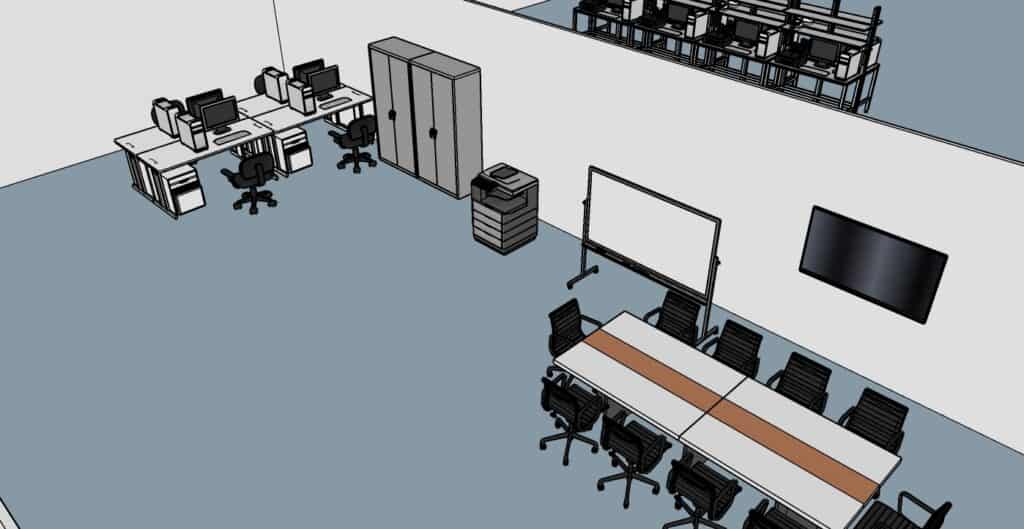 Workbench
VAS (Value added service) are required for operations as requested from customers. Workbenches are necessary to be set up to fulfill the scope of work.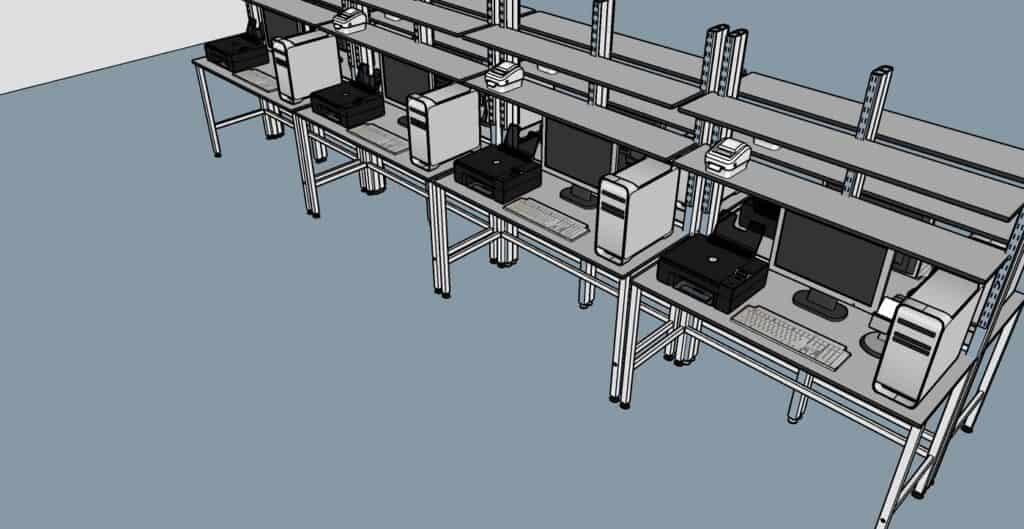 Security Components
There are operations that require strict security access control. Factoring such components allow warehouse designers to add on such requirement into the layout.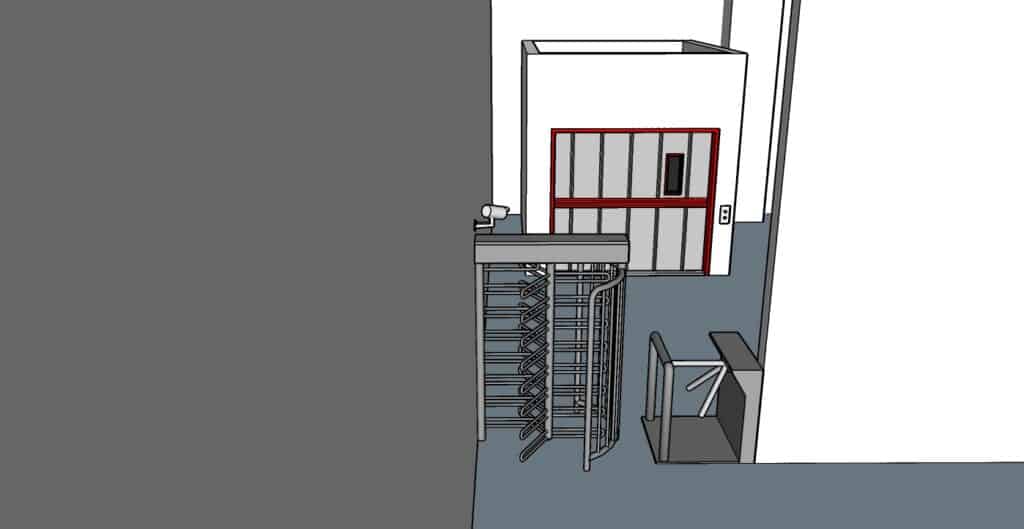 Vehicles
At the loading bays, 20 footer containers, 40 footer containers and vans are commonly seen. We have also included these new components into our products.