"Very pleased to use warehouse blueprint extension. Ready to use and easy to customize your work.
Looking forward to explore more and use this extension beyond his limits 😊"
Florin Mocanu, Product Owner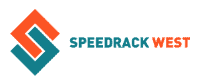 "WarehouseBlueprint has been an excellent tool to help us present professional drawings of our pallet rack projects. Customers love being able to see full 3-D drawings, and WarehouseBlueprint makes it so easy to come up with very accurate layouts. We find ourselves using it on nearly every project."
Chris Jones, Vice President

"We are very happy with the plug-in."
Slate River Systems, Inc.

"It made my projects look like a game, easy to use, creating a user friendly environment which results to nice looking designs. Our clients have appreciated the way their designs come to 3D presentations. I would highly recommend it to any professional in Logistics and Warehouse design."
Konstantinos Chrysikopoulos, Owner & Senior Consultant

"WarehouseBlueprint helps a lot when preparing 3D racking drawing. It is simple to learn even without knowing anything like CAD.
The outcome is impressive and easier to present/illustrate the racking idea in 3D to customer & end user!"
Alvis Chang, Assistant Sales Manager
Prestar Storage System SDN BHD

"The extension save us time with conveyor layout.
Chua Choon Beng, System Engineering Manager
"WarehouseBlueprint plugin is helping me and other solution design colleagues from my team to quickly draft warehouse design ideas, present them to customer and communicate the layout parameters. It is great SketchUp enhancement for the warehouse design engineering purposes."
Martin Dedik, Sr Solutions Engineer Auto EMEA