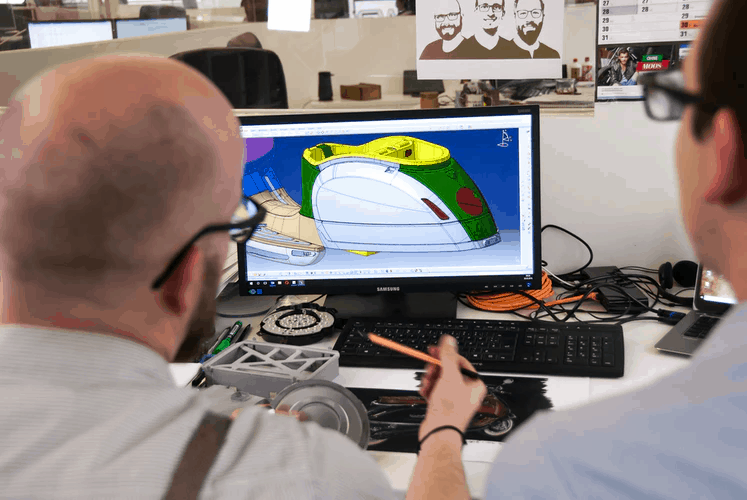 Watch your designs break the barriers of the third dimension through Computer-Aided Design (CAD) software. These are computer programs that let you design and document design processes virtually. It replaces the traditional pen and paper drafting by letting you visualize, build, and render your designs in your computers, both in 2D and 3D.
The CAD market is growing bigger than ever thanks to the various advancements in technology. In fact, recent research shows that the industry will grow by 2.4% until 2022. This goes to show how more businesses, especially those in the field of engineering and architecture, are starting to see the advantages of CAD software for their project creations.
So, don't get behind with the times. Now is the perfect time to begin exploring examples of popular CAD software solutions out there. To help you with your search, here are the key features of CAD software that you should be aware of.
1. 3D Presentations
Visualizing your layouts can be challenging especially if you're forced to look at it on a flat surface. But with CAD software, you can see your designs come to life through 3D rendering.
Currently, there are limited tools that allow you to model your layouts in 3D. Thus, it is important that you keep an eye out for this feature during your selection. Through CAD software, you can present your designs in 3D. This lets you visualize your layouts in a more detailed and comprehensible view. This gives you a clearer idea of how your designs will look like in reality.
2. Smart tools
Smart or automated tools are one of the general features of CAD software. It simplifies the creation process by automating certain tasks. This may include shape and dimension manipulation, design configurations, alignments, accuracy, and precision check, and more.
Software with 3D rendering can also automatically compute measurements and angles in your layouts. This ensures that your models have no issues or setbacks once the actual building process starts.
These tools make designing easier, faster, and more reliable compared to the manual drafting process. It lets you focus on conceptualizing ideas and visions, while the software takes charge of the necessary details to make sure that your ideas can work smoothly.
3. Preset models
Like other designing and creation software, CAD software can also offer preset models for your layouts and designs. This serves as your template or reference for your project. In this way, you can quickly create blueprints and models without needing to start from scratch.
Others have a library of premade models of certain parts like bolts and nuts, or essential layout features like doors and shelves. You can then easily insert these premade parts into your designs. This reduces time spent on worrying about smaller details in your designs while also reducing chances of making mistakes.
4. Collaboration tools
One of the biggest perks of digitization is the easy and convenient way to share and transfer files from one device to another. And with the rise of the internet, file sharing has become even more accessible.
You can simply send a link or a file through emails, social media posts and instant messaging, and other people will immediately have access to your designs and layouts. This helps promote collaborations among teams.
CAD software does exactly that to your designs. Since you create your layouts and designs digitally, you can easily share your files to other people. It lets you export your file into a JPEG or other similar format to make it even more accessible to other people. You can also store them in the cloud so that your files remain accessible to multiple people all the time.
Some solutions allow real-time shared viewing or online collaborations. This means anyone with internet connection and access to your project can leave a comment, edit, or review your designs. This is perfect for presentations and collaborative works.
5. Simulation tools
Seeing your models in 3D has a lot of benefits. It lets you pick on minute details that you tend to overlook in 2D models. Likewise, you have a better and realistic picture of how your concept will look once it is turned into reality. Most importantly, you can simulate the different conditions or situations in your layouts through CAD software.
While not all solutions in the CAD software list have simulation tools, this is one feature that you need to look out for. This allows you to test your designs before you can start building them to make sure everything is in working order. Likewise, it reduces chances of encountering issues and setbacks with your layouts in the long run.
With its 3D rendering feature, you may even integrate your designs with a virtual reality device/software. This enhances immersion with your layouts and makes the presentation even more entertaining and detailed.
Designing for the future
Nowadays, you don't have to restrict your designs and layouts within the two dimensions. Break out the mold and make your presentations even more exciting by taking advantage of CAD software.
Let your creativity flow. Have clearer vision of your designs and layouts. Through these key features, you'll find that your ideas aren't as far from reality as they first seem.
If you are looking for a 3D layout tool to visualize your warehouse, check out WarehouseBlueprint. It works as an extension or plugin to SketchUp so you can easily model your warehouse in 3D and present it to your customers.