A community for warehouse and logistics discussion. Allows like-minded practitioners to interact by sharing ideas and knowledge in the forum.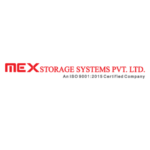 Joined: Nov 9, 2021
Last seen: Nov 9, 2021
RE: Honeycomb in warehouse storage
Honeycombing in the warehouse is a common phenomenon and is thankfully not caused by an infestation of honey bees! ... Honeycombing is the empty space...
2 years ago