Often, in the warehousing industry, a certain acronym will appear. VAS. What is this exactly? Value Added Service is a process that occurs in the warehouse where the operators perform an additional activity to the inventory before they leave the warehouse.
This activity ranges from bundling to adding new labels to segregation to smaller quantities and merge-in-transit. The variety of activities differs from operations to operations. It also depends on the product nature of the inventory stored.
Below are some 3D images of the VAS area in 2 of the warehouses.
Warehouse A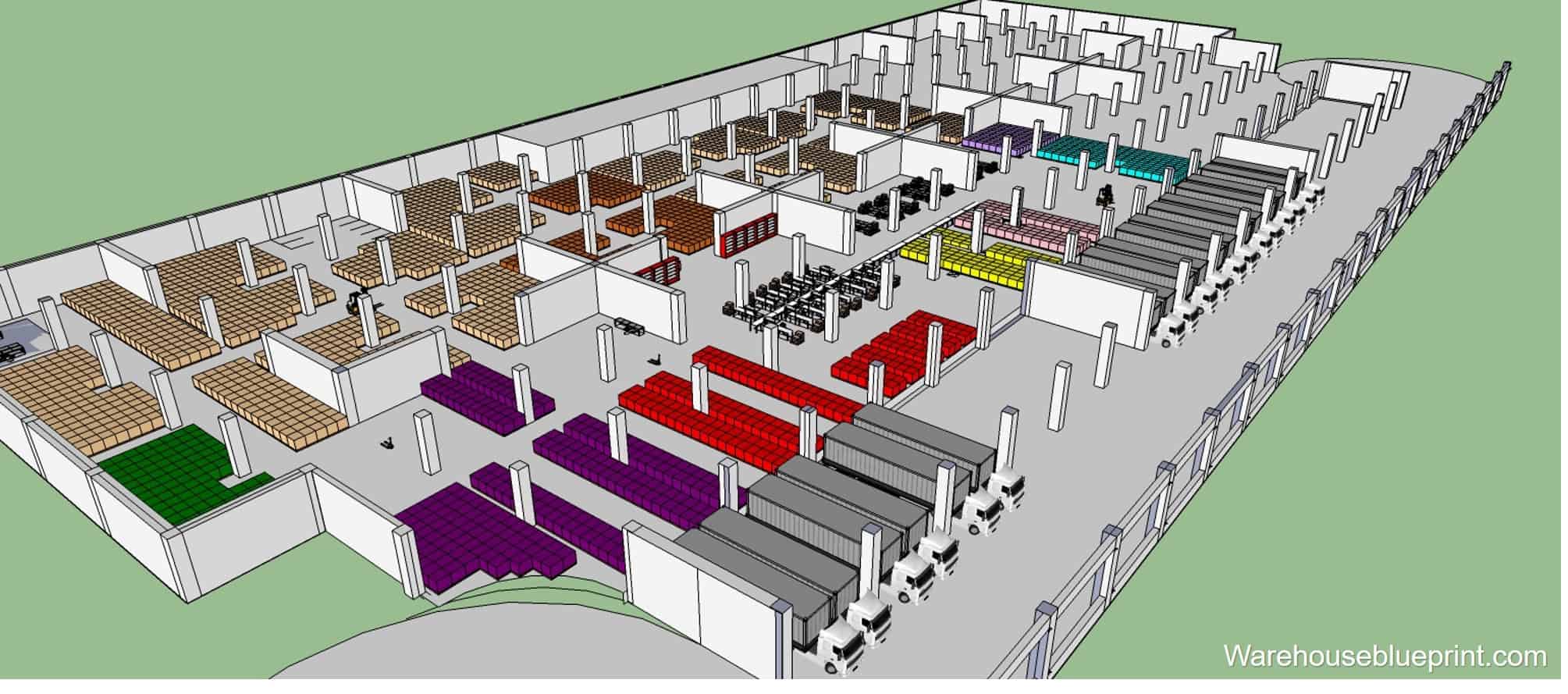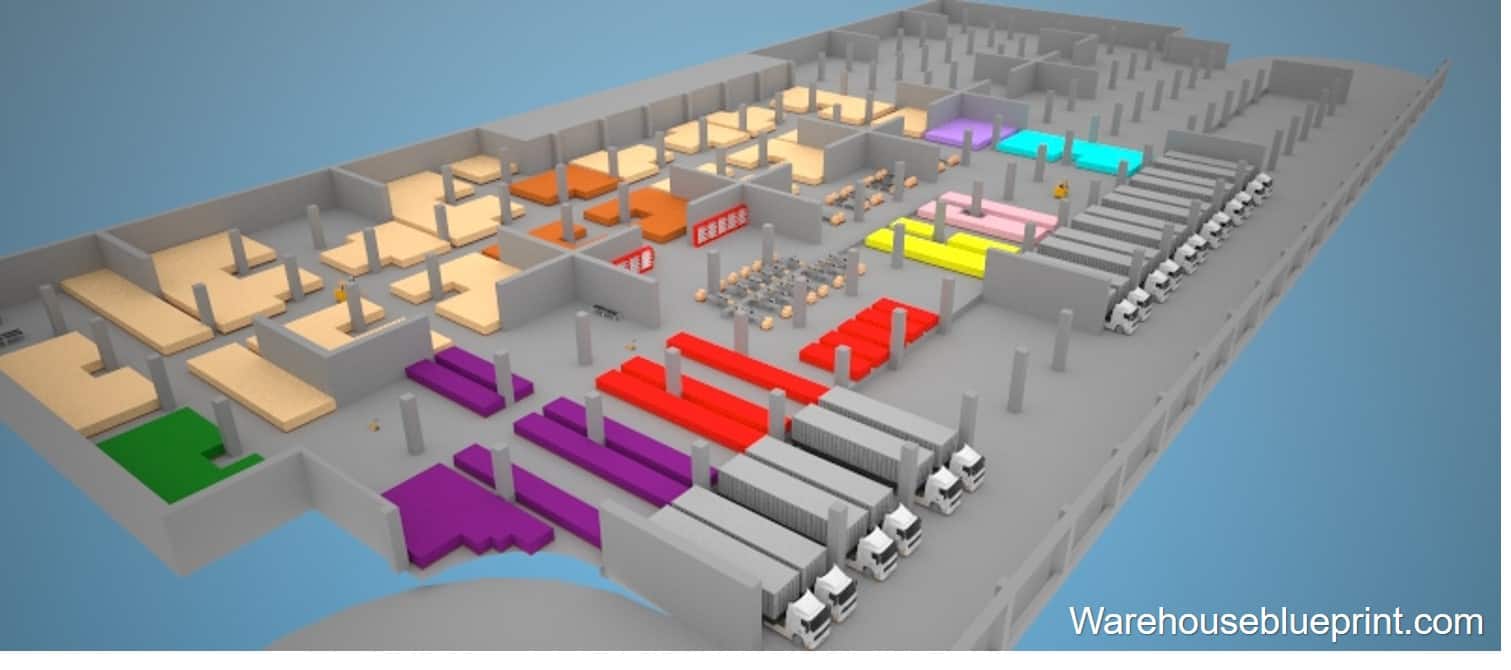 Warehouse A shows the scanning, labelling, packing of items for dispatch. Conveyor systems, scanners, printers, workstations are setup for the VAS process.
You will notice the VAS area normally does not require a huge area. However, from a cost benefit analysis, the VAS process is a critical area that contribute substantially to the profit of the operations.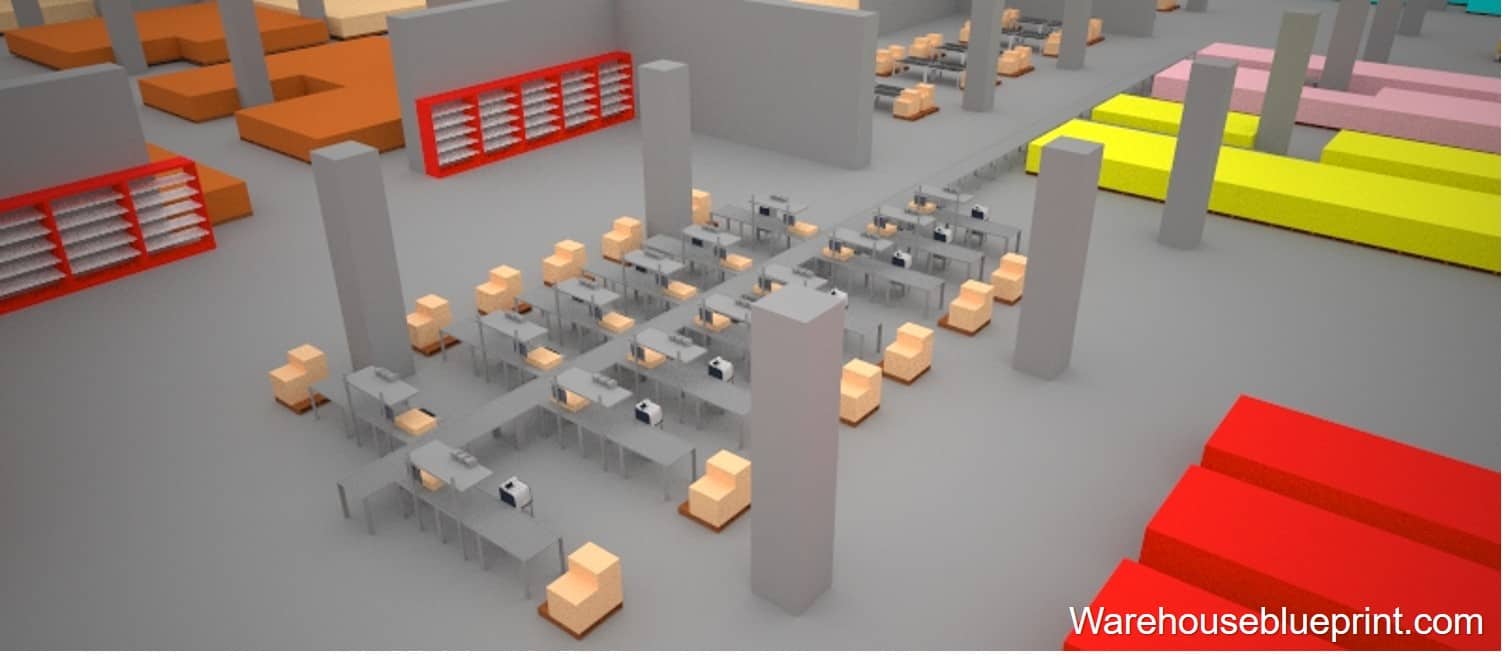 VAS is an area that requires a lot more manpower compared to other processes due to the complexity of the work. Thus, care should be taken to ensure that it is neither overstaffed or understaffed.
If there are too many operators, they become unproductive. On the other hand, if there are insufficient operators, the throughput of the entire VAS process will be impacted.
Whenever justified, automation using machines can be introduced to the operations. This will increase overall throughput and quality of work. At the same time, reliance on manual actions are reduced.
Check this out.
https://warehouseblueprint.com/vas
Warehouse B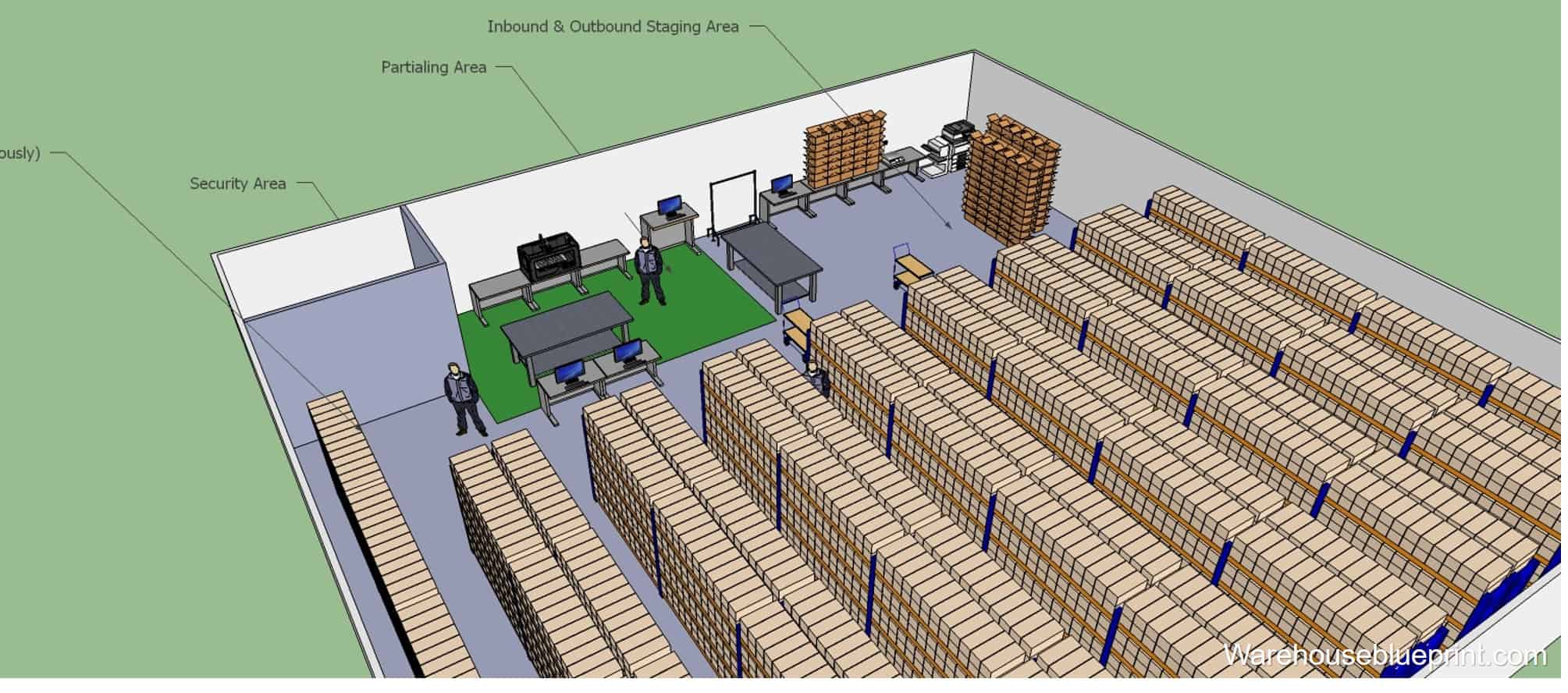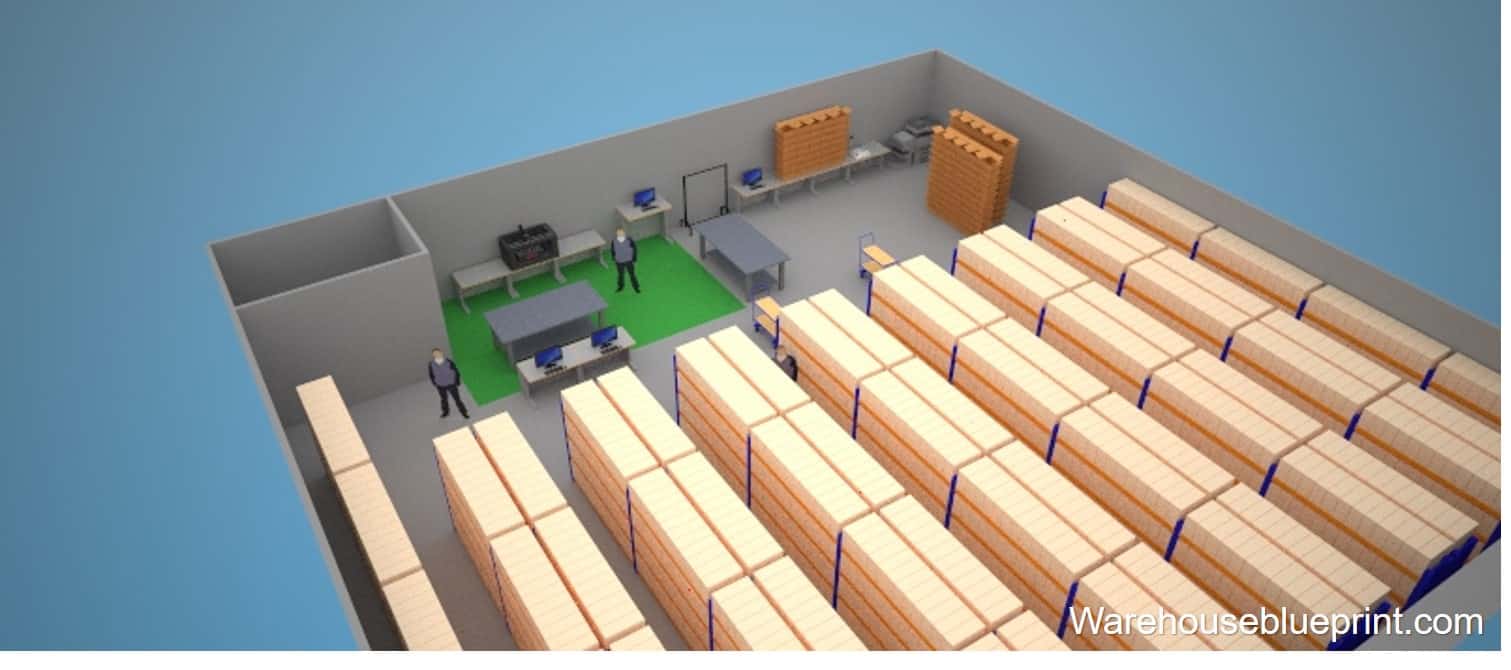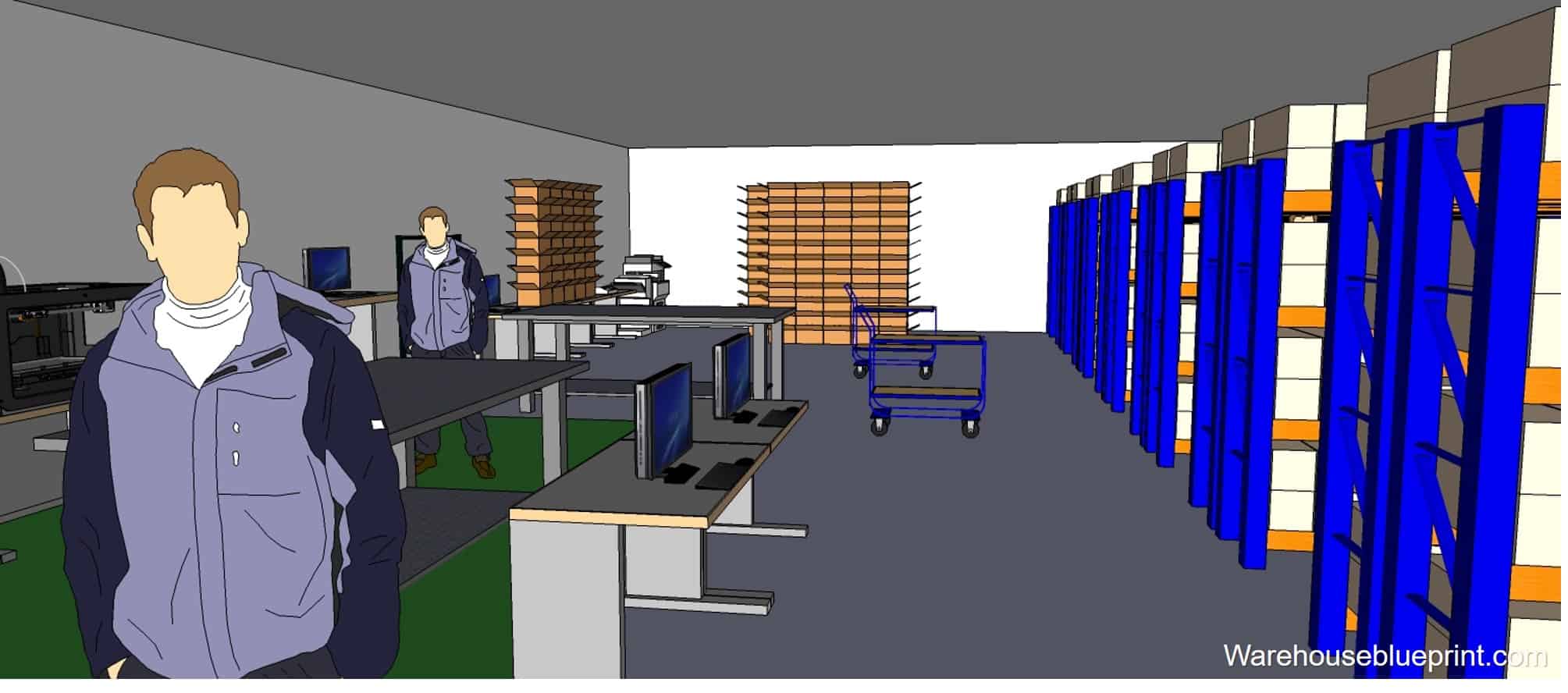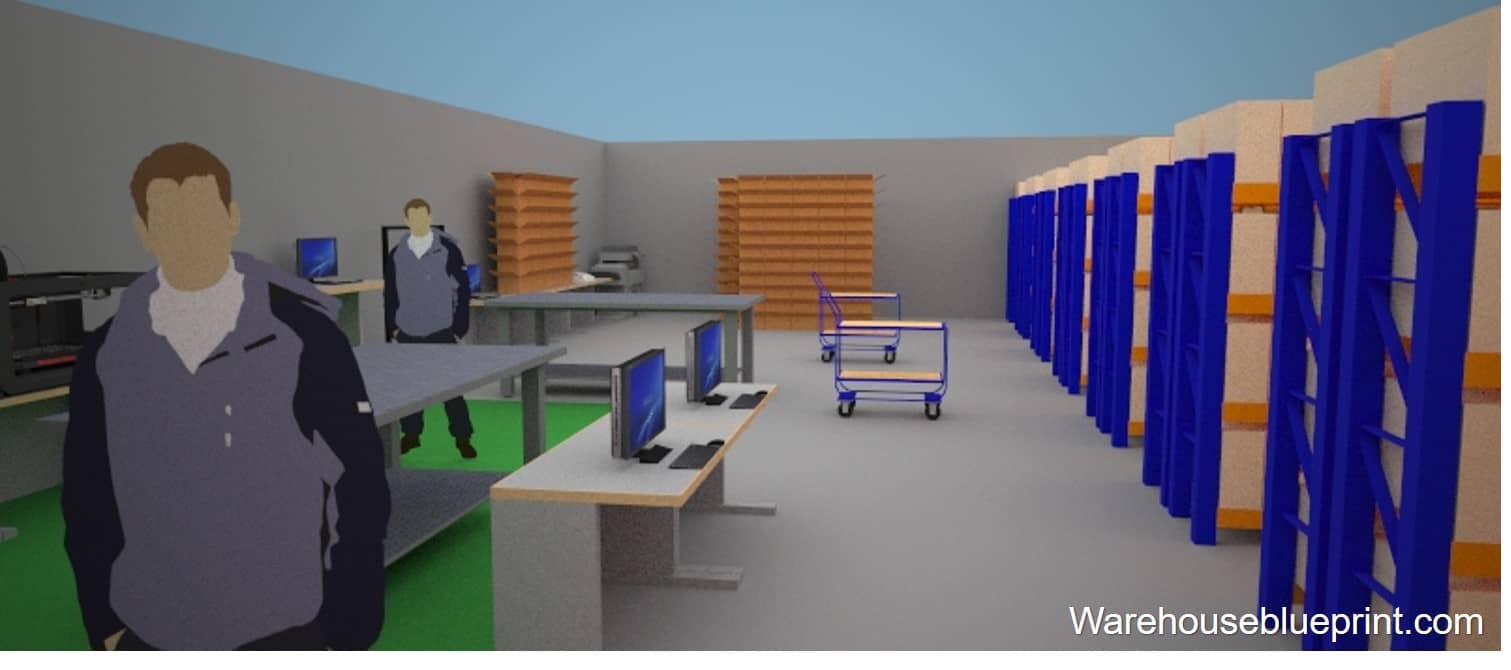 Warehouse B depicts the work done to open up cartons and performing batching/ partialling of the eaches into small quantity.
For this operations, storage of the inventory are in shelving. There are no pallets stored here.
In addition, due to the high pricing of the products, tight security is an important feature here as well.